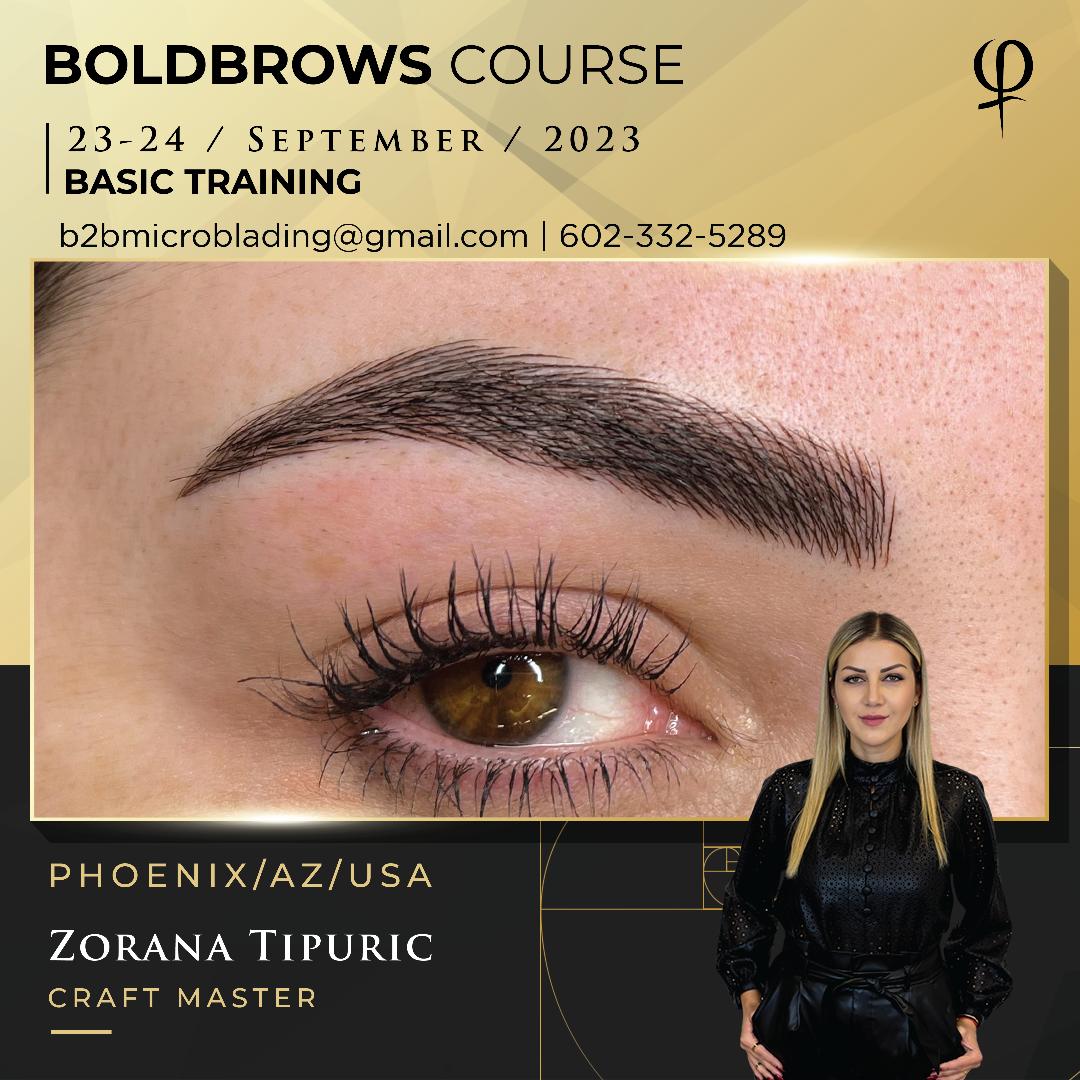 Date
Sep 23 - 24 2023
Expired!
23/24 September, Phoenix, AZ, USA 2023
---
Welcome
Thank You For Wanting To Learn More About The Upcoming Microblading Training With Zorana
Let's start by answering some questions
Who Will Be Providing The Training?
Zorana is a Phi Academy International trainer holding a certificate of BoldBrow Master, giving her exclusive rights to teach Phi Academy BoldBrows Microblading Courses. She is an expert in her field and has the right knowledge to teach others the best and most modern techniques of microblading. Masters can only teach what they produce them selves and her work is world class
Mission statement
My goal is to provide the most informative, educational and fun training in order for students to achieve success the quickest way possible"

Zorana Tipuric
How Good Is Her Work?
Here are some of the latest photos of her work which she will be teaching you how to do.
What Do Her Students Say?
She has had many students, here are some of their comments on the class which are all available for public to see on Google under her salons name Brow2Brow located in Phoenix Arizona.
How Long Is The Course And What Can I Expect?
In person training is 2 days long which we cover everything there is to know about microblading. The two days are broken down into two segments as you can see from the photos below. Once the two days are complete students have 6 months to complete the online portion of the ongoing education to earn their Phi Academy Artist Certification. It is just like online college with tasks that need to be completed and graded by Zorana her self.
Where is the training?
Trainings are held at her large studio inside
Royals Beauty Academy
18440 N. 7th St.
Phoenix AZ
85022
What Is Included In The Traning?
Fill out the information below and Zorana will contact you personally within the next 24-48 hours to discuss any further questions you might have